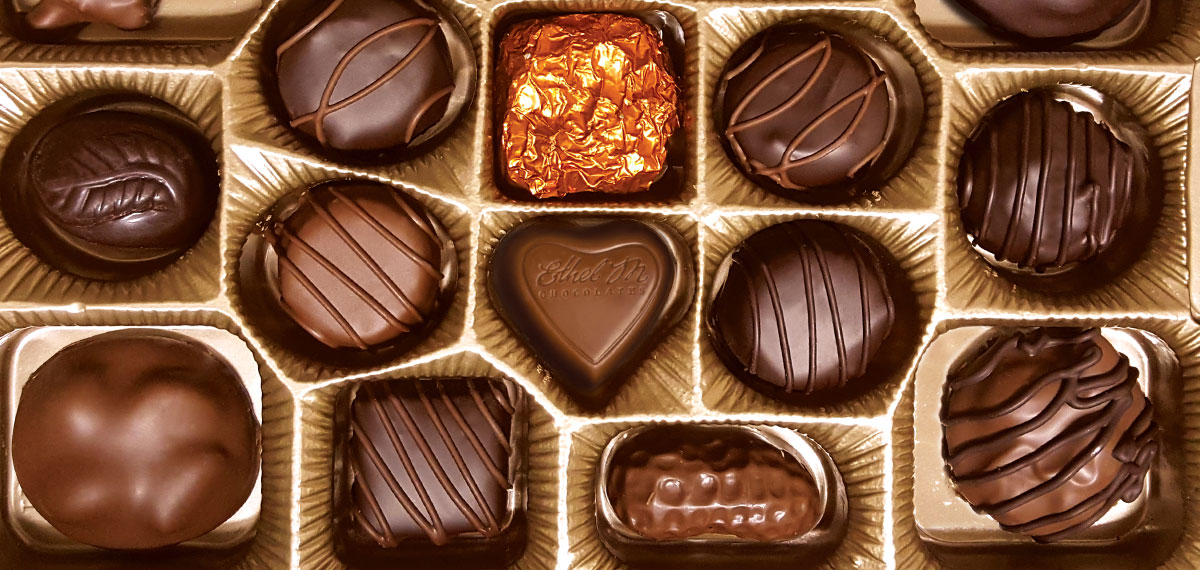 Ethel M Chocolates
Fresh is Our Philosophy™
Since Forrest Mars Sr. founded Ethel M Chocolates in 1981, it's been our mission to produce the finest premium chocolates within the Mars Chocolate brand portfolio.


Over a century ago, Ethel Mars taught her son Forrest how to make gourmet chocolate candy in her Tacoma, Washington kitchen, a passion which he continued to perfect over many years.


Today, we continue Forrest's legacy by using the finest ingredients, with no artificial preservatives, to produce several of Ethel's original recipes. Our passion for craft is never compromised, because we want to ensure that your family and loved ones can enjoy the same unmatched quality of chocolate that the Mars family has been enjoying for over 100 years.


So come and savor the unparalleled taste of Ethel M Chocolates' specialty, premium copper kettle caramels, exquisite truffles, luxurious Satin Crèmes, signature Crème Liqueurs, or chewy and crunchy nut clusters. Try them today for yourself or give as a gift for any occasion.


Stop in anytime for a free sample!
Hours of Operation