Amenities
When it comes to comfort, we've made sure you'll find everything you need to make your stay a pleasant one. Take a swim in the Cal's rooftop pool and soak in the fun and dazzle of Las Vegas.
Amenities
Rooftop Pool
Open Daily 8:00AM - 8:00PM

Hotel guests can find a delightful refuge at the beautiful swimming pool. Bask in the sun on a lounge chair at our 20 foot by 40 foot rooftop pool.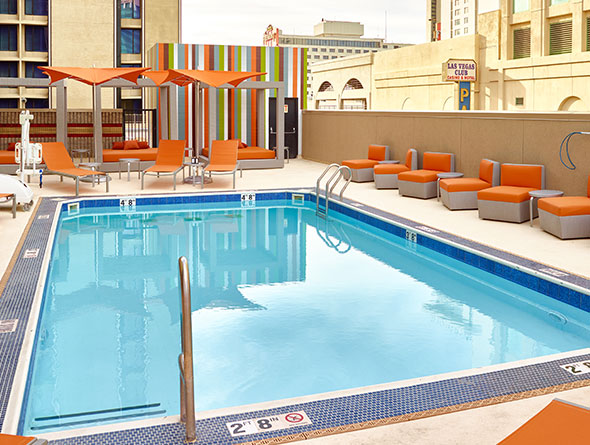 Amenities
Fitness Center
Check out the newly renovated Cal Fitness Center! We offer multiple options to suit your exercise needs, including treadmills, ellipticals, exercise bikes, yoga mats, a functional trainer, and much more.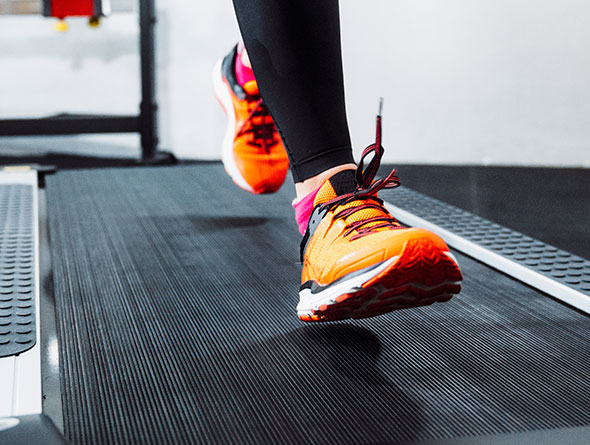 Amenities
Guest Services
Our guest services are all designed to make your stay more comfortable.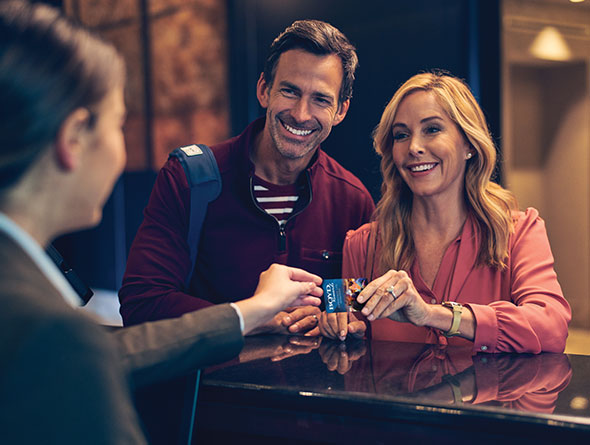 California Hotel & Casino assesses a Resort Fee of $29.37 USD/night resort fee (tax included). This fee covers a wide range of amenities and services, including:
In-Room Safe
Complimentary Self-Parking
Boarding Pass Print
In-room Wi-Fi (up to three devices per day)
Unlimited Local and Toll-Free Calls
In-Room Refrigerator
Fitness Center
Seasonal Pool